Every year is a great year for movies if you look hard enough, and 2018 was no exception. While things on the national and global stage were often an unequivocal shitshow, last year also felt like a first when Hollywood and filmmakers at large finally caught up to the cultural conversation surrounding topics such as #MeToo, climate change, Black Lives Matter and Trumpian post-reality.
There were far too many movies worth seeing released last year to fit in just one list, but below you'll find our countdown of the 10 dopest movies of 2018.
10. "Sorry to Bother You"
"Sorry to Bother You" isn't a perfect movie by any means, but it's so damn on-point in what it's saying and audacious in its way of saying it that I couldn't not include it here. Director Boots Riley's surreally heightened story of an Oakland telemarketer who ascends the career ladder to become an arms dealer by toggling in and out of his "white voice" nails such elements of modern life as the absurd expectations put upon artists to be seen, public indifference to well-publicized atrocities, and the omnipresent sensation of existing six degrees of separation or less away from some real shady shit in corporate America.
9. "The Ballad of Buster Scruggs"
Leave it to the Coen brothers — with a little help from Netflix — to make an anthology film of Western tales feel like essential viewing in 2018. Blending farcical, "Burn After Reading"-style "idiots will be idiots" satire and humanist, "Fargo"-esque tragedy in roughly equal measure, these six literary tales update some of Hollywood's favorite Western mythmaking archetypes, from the lone gunslinger to the stagecoach of strangers, by adding darker shadings and premonitions of the opportunistic America we know today.
8. "You Were Never Really Here"
This expressionistic hitman character study finds Joaquin Phoenix giving one of his best performances — and that's really saying something — in a role that skips over the stereotypical movie glorification of lone gunmen to get at the more disturbing psychological consequences of excessive violence and anger. Beyond that, director Lynne Ramsay ("We Need to Talk About Kevin") crafts some of the year's most haunting images, using psychologically-revealing dream logic that evokes the vulnerability of living in a world that so often feels full of people but devoid of empathy.
7. "Leave No Trace"
Emotionally powerful yet understated, "Leave No Trace" captures the human-sized tragedies of American municipal life and the sensory beauty of the Pacific Northwest woodlands with equal precision. Starring Ben Foster and newcomer Thomasin McKenzie as an off-the-grid father and daughter shuffled into Portland's social welfare system, this story of the people left behind by economic progress didn't get as much attention as director Debra Granik's last narrative film, the Appalachia-set "Winter's Bone," but it should have.
6. "First Reformed"
Ethan Hawke gives another of the year's best performances in this downer film about a lonely pastor struggling to reconcile the political and economic considerations of modern Christianity against the sense of environmental despair plaguing a suicidal soon-to-be father. In bringing climate change effectively to the forefront of conversation as few other narrative films have, it feels like director Paul Schrader (screenwriter of "Taxi Driver" and "Raging Bull") and his martyrdom-prone protagonist are wrestling with the hard questions about faith, connection and man's destruction of God's creation that American churches as a whole keep avoiding.
5. "Roma"
Director Alfonso Cuarón ("Y Tu Mamá También," "Children of Men," "Gravity") returns to Spanish-speaking cinema with this beautifully shot, day-in-the-life reflection on economic privilege and familial dissolution set amidst the political upheaval of 1970s Mexico City. All the atmosphere and character moments build to a few big emotional gut punches, but the real joy along the way is how Cuarón uses offscreen space, overlapping dialogue and evocative background details to build the sense of a whole world existing beyond the confines of every frame. 
4. "The Favourite"
If the performances of Emma Stone, Rachel Weisz and Olivia Colman were the only things that worked in "The Favourite," it would still be a great movie. Thankfully, we can add to that the razor-sharp script of sexually-motivated political intrigue, decadent period detail that perfectly rides the line between reality and parody, and director Yorgos Lanthimos doing his best work to date by abandoning his penchant for excessive, inhuman bleakness (see: "The Lobster") and taking a timely look at the emotional tolls amoral ladder-climbing can take. 
3. "Spider-Man: Into the Spider-Verse"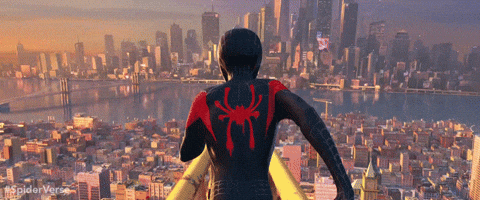 The year's best comic book movie by a longshot nails what's so enduring and inspiring about superhero stories in general, and Spider-Man in particular: it can be anyone. As with "The Lego Movie" before it, co-writer Phil Lord helps make what could have been a mere cash-in into a refreshingly original, stylish work of animation brimming with humor, interdimensional meta plotting, and a real sense of pathos that will have even adult viewers leaving with a childlike sense of wonder and eagerness to save the world, one web-sling at a time.
2. "Hereditary"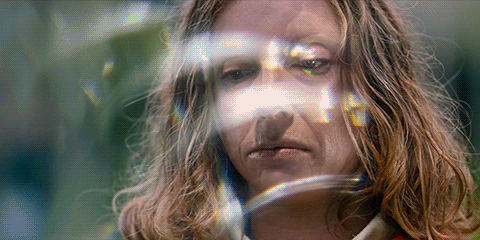 "Hereditary" is scary as shit, but it's also emotionally exhausting as shit. That's because director Ari Aster wields expert control of what the audience knows and doesn't know to keep pulling the rug out from under you, while the phenomenal cast — led by Toni Colette — sells the emotional trauma of every development to a T. Like "The Shining" or "The Exorcist" before it, this is a horror film that'll keep viewers coming back, both to reexperience the terrifying tragedy and dissect all the rich background details.
1. "BlacKkKlansman"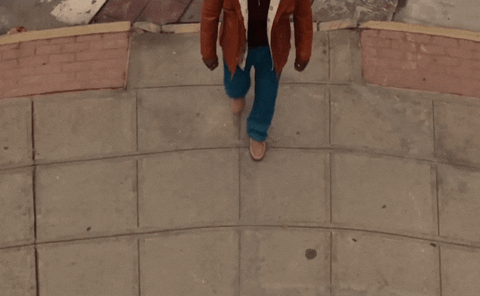 With "BlacKkKlansman," Spike Lee blends conflicting tones together as only he can to achieve just the right mixture of humorous derision and timely terror befitting the Ku Klux Klan. Recognizing that 2018 wasn't a time for subtlety, the film elicits laughs and discomfort alike by underlining all the modern echoes in this fictionalized true story of Colorado Springs' first black officer's sting into the titular hate group. Following his exploration of the dichotomies between race and law (or race and pop culture), Lee saves the biggest and most devastating trick up his sleeve for last, with a pre-credits call to action that surely ranks as some of the year's most powerful filmmaking.
Honorable mentions: "Eighth Grade," "Blindspotting," "Widows," "The Endless," "Game Night," "The Death of Stalin," "Annihilation."